6 Bathroom Flooring Options -Which Is Right for Your Remodel?
Bathroom flooring requires special qualities compared to floors in other rooms. It needs to be durable to suit one of the most used rooms in a home, and it should be able to withstand regular moisture and changes in heat.
It should also be easy to clean, kind to your pocket, and most importantly, look great. When you're designing your bathroom remodel, always start from the ground up by choosing the right flooring material. Here are the six main contenders, along with their plus and minus points.
Hardwood Flooring
Hardwood flooring looks amazing and will greatly add to the value of your home when installed in most rooms. It's also easy to keep clean and will last a lifetime with proper care.
However, it comes at a price. The raw materials are expensive, and installation is complicated and costly. Plus, if shortcuts are taken with fitting, the high moisture levels of a bathroom can lead to floor warping. If you choose hardwood, don't cut any corners if you want to avoid an expensive mistake.
Laminate Materials
Laminate flooring combines the great looks of wood with the easy cleaning of artificial materials, and it comes at a cost that's much more accessible than hardwood. It's available in a huge range of finishes and styles, so it's easy to fit into any decor scheme.
Nonetheless, care needs to be taken when installing laminate in a bathroom. If water finds its way into gaps between the planks, the floor under the laminate will rot. However, careful installation along with adding an extractor fan to keep moisture levels under control will avoid this problem.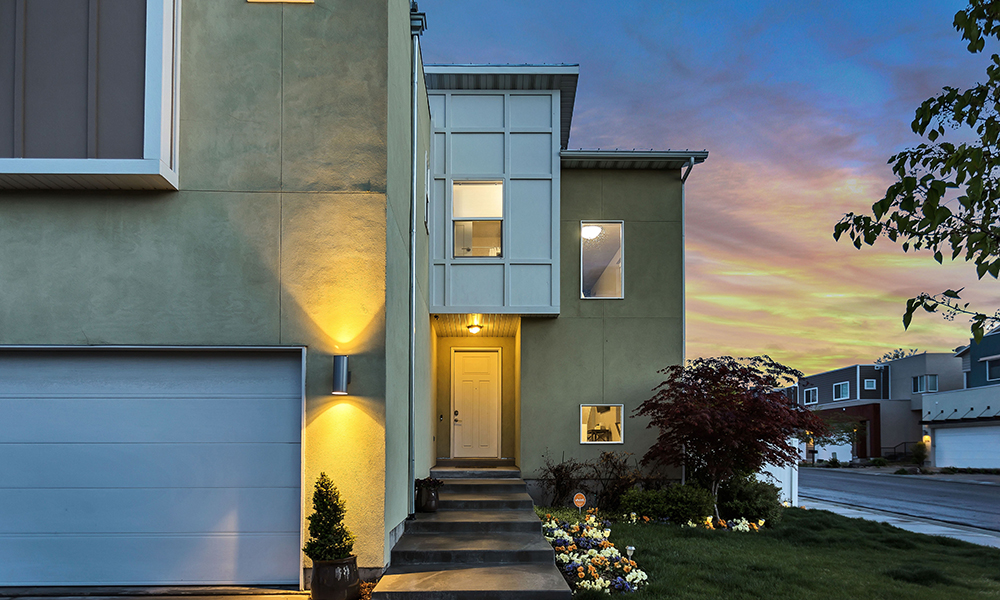 Luxury Vinyl Tiles
For a great bathroom floor in a hurry, vinyl tiling is the obvious choice. It's waterproof, durable, and easy to clean.
But it's not without its drawbacks. It can be difficult to install into corners and around fixtures, needing delicate cutting with sharp blades. Make sure to get professional help before embarking on vinyl tiles.
Ceramic or Stone Tiling
Stone and ceramic tiles are a traditional choice for bathroom floors down the ages. They come in a wide range of colours and patterns and are tough enough to withstand heavy daily use.
Installation isn't for the faint-hearted though. Cutting the tiles to fit requires power tools, and mistakes can be dangerous as well as costly. However, when professionally installed, ceramic or stone tiles will last for decades.
Linoleum Tile or Sheeting
Linoleum is made from an oil-based formula, and so it has excellent waterproofing properties. It's also versatile in looks.
But whether you use tiling or sheeting, make sure there are no gaps left during fitting. If moisture is trapped underneath the surface, it quickly leads to mould, odours, and rot. More than almost any other material, linoleum needs a seamless fit.
Concrete
Lastly, concrete is becoming more and more popular as a bathroom flooring material. It's durable, and once it's properly sealed it'll be completely waterproof. And there's no need for your bathroom to look like a parking lot – modern concrete flooring is available in a huge array of styles and finishes.
However, not all homes have a subfloor suitable for covering with concrete, and installation is best done by an expert.
All of these choices are great ones for a bathroom, but with a major project like a remodel, you need to start with the basics. Get the flooring right, and your new bathroom will look great from the beginning and last for years.